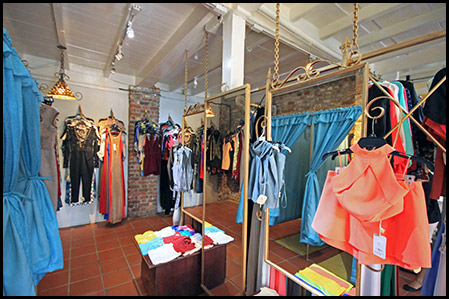 Location:
7E Redcliffe Quay, Saint John's, Antigua and Barbuda

Opening Hours:
Mon-Thurs 9am-5pm
Fri-Sat 9am - 6pm
Sundays & Public Holidays Closed
Contact Info:
Tel: 1(268) 562-1381
Email: This email address is being protected from spambots. You need JavaScript enabled to view it.

Instagram
Shylo fashion boutique Antigua, is an upscale indie style fashion boutique in a quiet passage way of the historic Redcliffe Quay. Clothing to suit every mood, from a casual Caribbean gathering to an elegant evening out, get just what you are looking for at Shlyo.
Elegant evening wear, and trendy to be seen in wear! Two Store fronts, One ladies clothing boutique and one shoes and accessories.