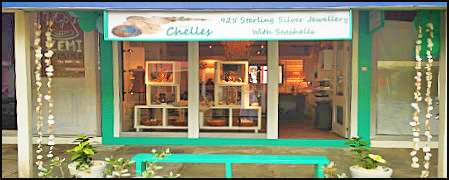 Location:
#9b Redcliffe Quay,
Saint John's, Antigua and Barbuda
Store Hours:
Mon - Fri: 9:00 am - 5:00 pm
Contact Info:
Skype: michelle.bates3
Tel: +1 (268) 561-5412
Cel: +1 (268) 789-2662
Email: This email address is being protected from spambots. You need JavaScript enabled to view it.
Contact person:
Michelle Bates
UNIQUE & BEAUTIFULLY NATURAL Capturing the beauty of the beach and sea, Silver Chelles is a new jewellery boutique.
925 STERLING SILVER JEWELLERY WITH SEASHELLS
Every item of jewellery at Silver Chelles is handcrafted, making each piece totally unique & truly beautiful.
A wide variety of Pendants, Bracelets, Rings & Earrings are available. The seashell range includes Abalone, Mother of Pearl, Shiva Eye, Coral, Nautilus & many other Shells.
Silver Chelles owner, Michelle, is passionate about each piece of jewellery, having chosen every piece or in some cases helped with their design.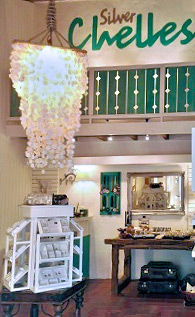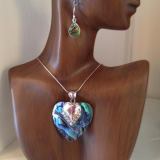 Website 
facebook