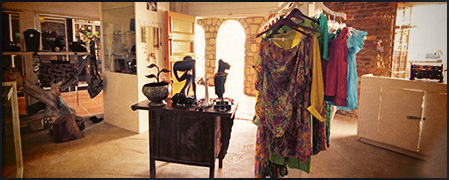 Location:
Redcliffe Quay, Saint John's,
Antigua and Barbuda
Store Hours:
Mon - Fri: 10 a.m. - 6 p.m.
Contact Info:
Tel: (268) 776-3090
Email: This email address is being protected from spambots. You need JavaScript enabled to view it.
Miranda Askie Designs in Redcliffe Quay showcases the arts, crafts and passions of its name sake. Miranda originally from the nature isle Dominica. She caries inspirations from a child hood spent in deep forests and beside fresh rivers and contrasts that with the bright turquoise light and the crisp salty air of her fathers home, Antigua.
See Miranda Designs right off Redcliffe Street, in the "Main Entrance" to the Quay. Her beautifully appointed store will captivate you with its creativity and original Caribbean Craft.